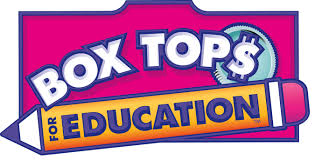 1. Find Box Tops on hundreds of products (food, cleaning and storage products).
2. Clip from package.

3. Send to your child's classroom in a baggie.

4. Box Tops are collected and counted twice a year by PTA volunteers.

Earn 10 cents for every Box Top. We hope to collect 12,000 this year!
For more information, visit the Box Tops Website